LARDER HYGIENE
Items to maintain good hygiene in a deer larder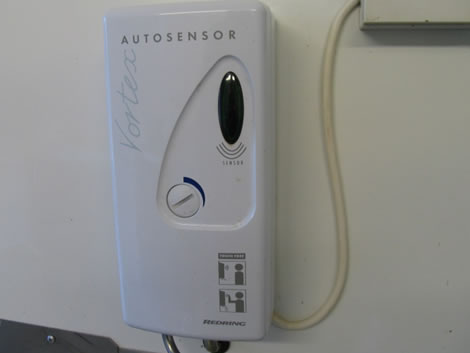 HAND WASHER UNIT
Only needs cold water and 13 amp electricity supplies.  Just pass a hand in front of the sensor and hot water flows.  Pass a hand in front of the sensor and it switches off or auto off after 22 seconds of flow.
£180.00 plus carriage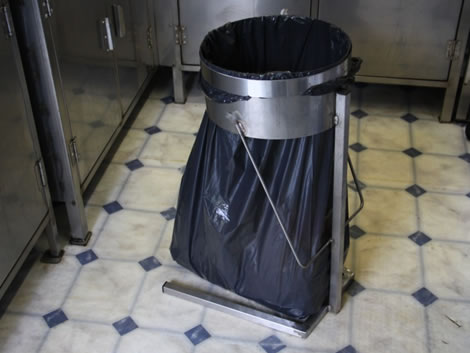 STAINLESS STEEL WASTE BAG HOLDER
A free standing holder to support an open plastic waste bag for placing larder waste whilst working, when full the bag and waste can be disposed of with no bin to clean.
£80.00 plus carriage
PROBE WIPES
Bactericidal wipes to sanitise knives and tools in the field or larder to avoid cross contamination – two sizes.
£7.00 per tub of 200 wipes
(fit in rucksack size)
£4.50 per tub 70 wipes
(fit in pocket size)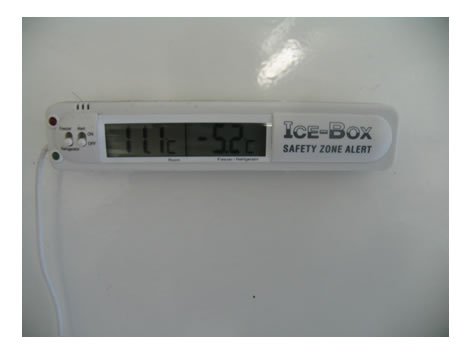 REMOTE TEMPERATURE SENSOR
Check ambient temperature inside the chiller without opening the door and letting the expensive cold air out – battery operated with various complexities and prices