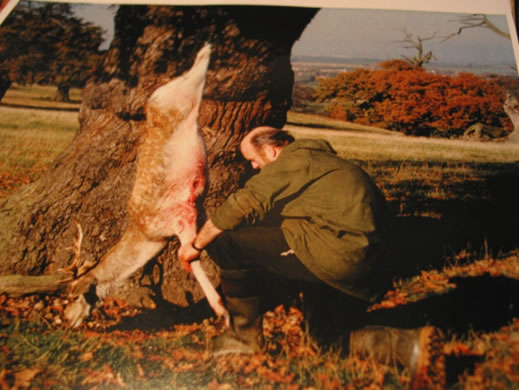 THE STALKER'S GUIDE TO GRALLOCHING AND POST MORTEM INSPECTION OF DEER
Complete details of bleeding, gralloching and post mortem inspection of carcase, all organs and lymph system, removal of head & Feet from a freshly shot carcase to meat hygiene service standards as required by DSC L2.  Run time 65 mins.
£20-00 plus £4-00 P&P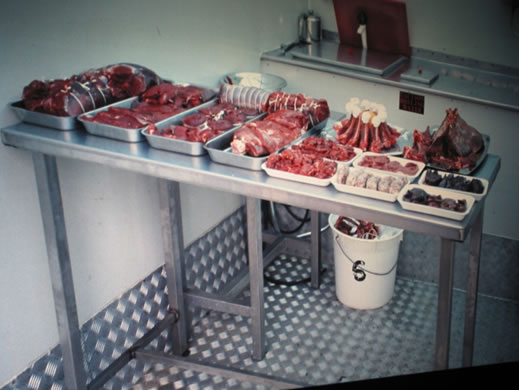 THE STALKER'S GUIDE TO VENISON CARCASE BUTCHERY
A follow on from DSC L2 video to skin and then joint a carcase into every  joint possible, plus, offal, shown in full detail plus tools, knife sharpening, and shots of    the final cooked products.  Running time 75 mins.
£20-00 plus £4-00 P&P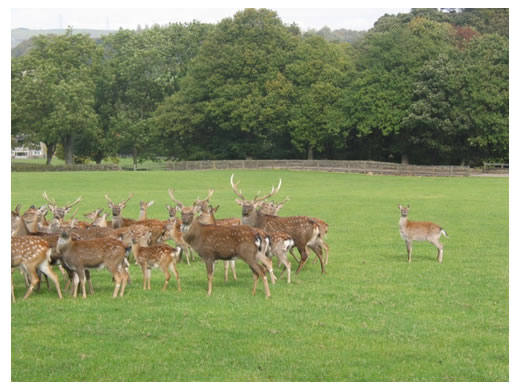 THE STALKER'S GUIDE TO THE ECOLOGY AND RECOGNITION OF THE WILD DEER OF GREAT BRITAIN
A thorough pictoral explanation of the ecology and recognition features of all six species of the deer found wild in Great Britain , with full commentary explaining every detail throughout.  An invaluable aid to DSC 1 candidates but also of interest to anyone with more than a passing interest in our fascinating wild deer species  Running time 85 mins.
£20-00 plus £4-00 P&P